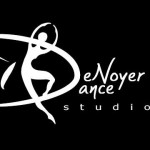 2014 Dance Champs Competition
Our 2nd Competition on the year!! Go DeNoyer!!!
1st of 3 competitions!! on our way to Nationals
Celebrating our 53rd year Dancing for Boys Club!
Annual Christmas Show at Heimos Green House in Illinois
DOT Fundraiser!!!! So much fun!
A few of our Teachers spent time recently at the 2013 Girl Scout Round up, Teaching girls about Dance and how it builds Courage, Confidence, and Character.
Even though the weather wasn't great everyone had a great time.
Celebrating our 52nd year Dancing for Boys Club!